Crowdstrike
Key Steps to Successful Incident Response
What Is Incident Response & Why You Need A Plan.
When there are signs of a cybersecurity breach, an experienced and accredited Incident Response (IR) team works quickly and methodically to identify the scope of the intrusion.
Incident Response organizations like CrowdStrike have unique perspective into understanding an attacker's tactics and motivations.
In order to increase awareness, Crowdstrike needed an explainer video to define these steps.. Mixing the visuals systems of technical drawings and Heads Up Displays, we established the art direction to compliment the technical nature of the world of cyber attacks

.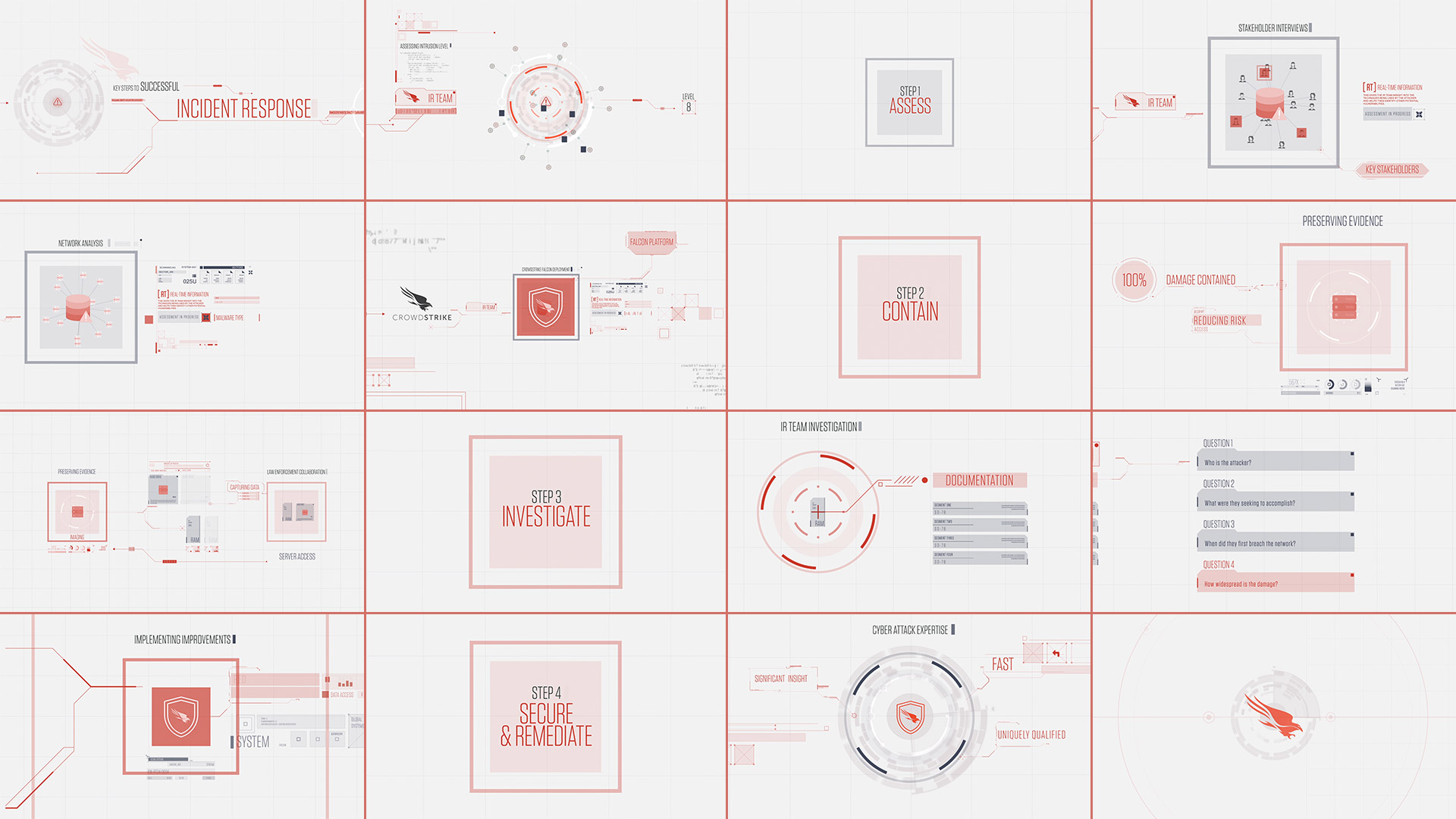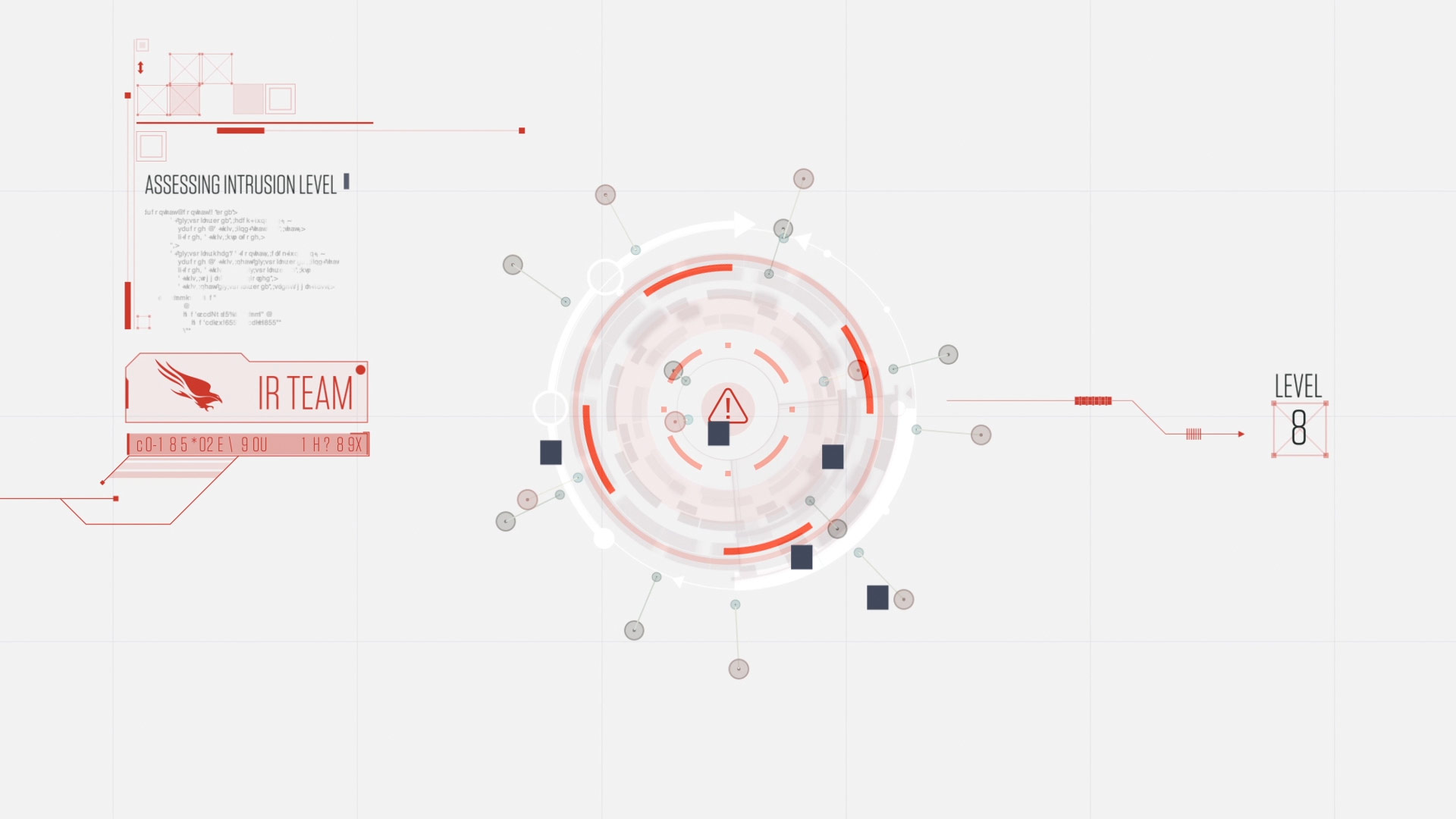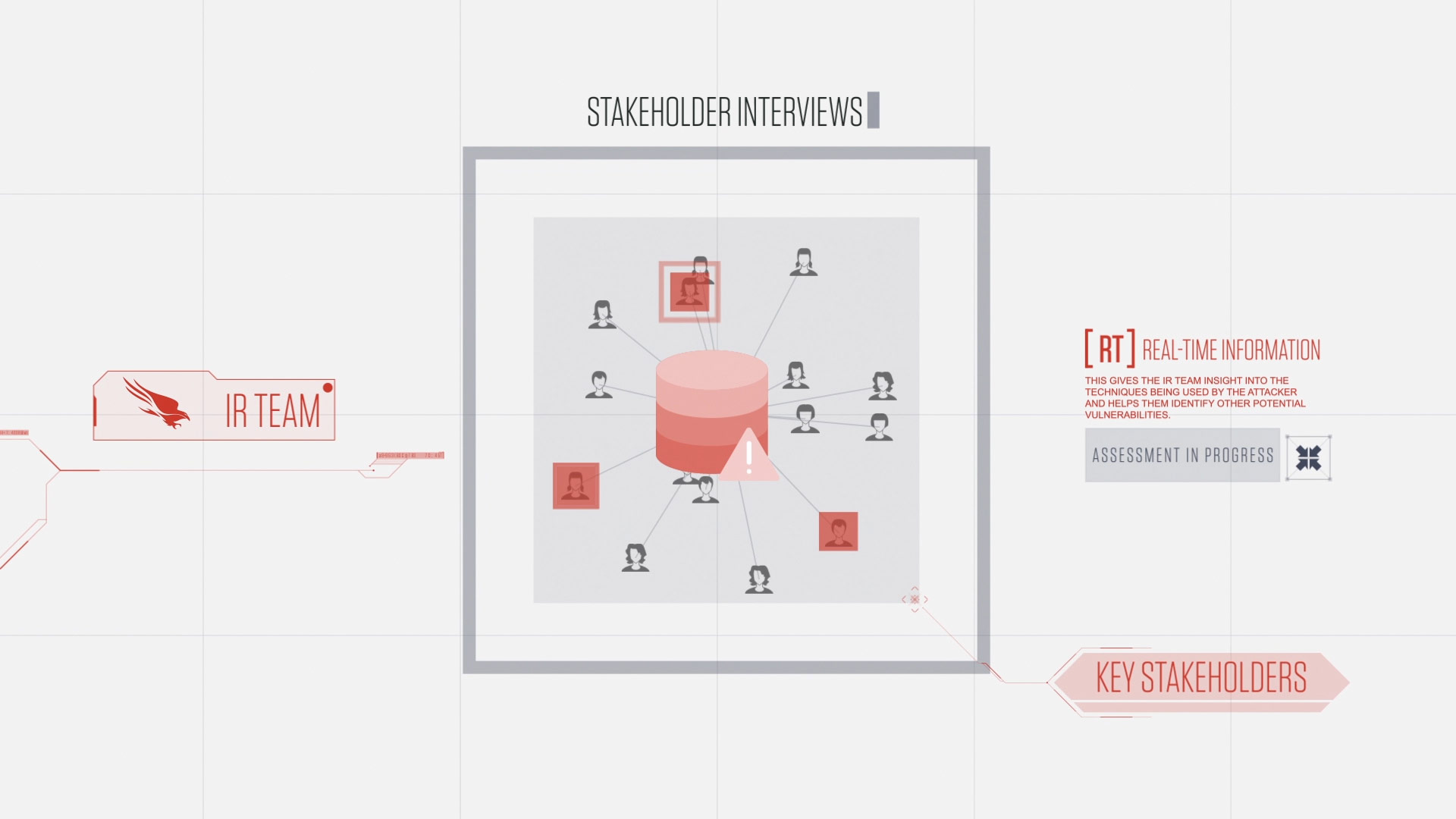 Agency: Nobody
Directed by Ottoman Robot
Producer: Evan Rice
Written by Chris Olson
Storyboard: Ottoman Robot
Illustration: Ottoman Robot
Animation: Ottoman Robot
Music and Sound: Ottoman Robot